14th South China Environmental and Safety Management Association
(SCESMA) Meeting in Zhuhai
华南环境及安全管理协会第14次会议(珠海)

The South China Environmental and Safety Management Association (SCESMA) is pleased to announce our 14th Meeting and Technical Visit to be held on July 6th, 2012 (Friday) in Zhuhai. The event is co-organized with the Bosch (Zhuhai) Security System Co. The meeting will be held at Bosch's conference room. The meeting will focus on several key topics including HSE Management System in Bosch and that of BP Zhuhai Chemicals (both are renowned facilities in Zhuhai). In addition, there will be sessions on Cleaner Production Practices and Challenges in the Pearl River Delta Region, a debrief of SCESMA's visit to Heyuan Zero Discharge Power Plant in April and a presentation on Human Based Safety – Strategy 5 HSE management. In the afternoon session, we will have the opportunity to visit the Bosch Zhuhai facility.
Registration is first-come-first served with priority to SCESMA members. Group size is limited to 30 participants due to site restriction. Please send your registration to Miss Candy Chiu by email: bielchiu@hotmail.com, on or before June 31, 2012. Detail logistics and other arrangement will be notified to the successful applicants later.
To recover the cost of ground transportation and lunch arrangement, a fee of RMB200 will be charged. All SCESMA members can enjoy a 50% discount. Below is the detailed agenda of the event for reference.
Details
Date

July 6th 2012 (Friday)

Time

10:00-17:00

Meeting Venue

珠海市金湾区三灶镇青湾工业区机场北路20号 - 博世(珠海)安保系统有限公司

20 Ji Chang Bei Road Qingwan Industrial Estate Sanzao, Jinwan District Zhuhai - Bosch (Zhuhai) Security Systems

Language

Mandarin and English

Fee

RMB 100 for SCESMA Members

RMB 200 for non SCESMA members

Confirmed participants will be requested to pay in advance or during the meeting. Successful applicants will be informed individually.
Seminar Agenda
| | |
| --- | --- |
| 9:30 --10:00 | Registration |
| 10:00 -10:30 | Bosch Business in Zhuhai, China/Region Introduction |
| 10:30--11:30 | Introduction of Bosch HSE Management Practices |
| 11:30--12:30 | Introduction of BP Zhuhai HSE Management Practice |
| 12:30--13:30 | Lunch |
| 13:30--14:20 | Cleaner Production Practices in Johnson Electrics in Shenzhen |
| 14:20--15:00 | Debrief of the visit to Heyuan Zero Waste Discharge Power Plant |
| 15:00—15:30 | Human Based Safety: Strategy-5 HSE Management |
| 15:30--15:45 | Break |
| 15:45—16:45 | Bosch Facility Visit |
| 16:45—17:00 | Adjourn |
Registration Form

Name of Participants

Position

Organization

SCESMA Membership

Contact Number

Email
Organizer: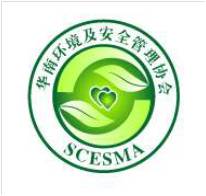 Co-Organizer: